Bondi Push Button 316 Marine Grade WATERMARK REGISTERED Stainless Steel Outdoor Indoor /Pool Shower
316 GRADE STAINLESS STEEL
AUSTRALIA WIDE DELIVERY
Cold Or Tempered Water Only
SOLD OUT
Please Contact To Order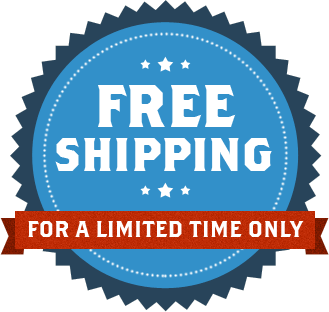 Regular Price
A$2,497.00
Special Price
A$1,697.00
(Tax Inclusive)
Bondi Push Button

316 Marine Grade Stainless Steel Outdoor Shower
Ideal for Outdoor, Beach, and Swimming Pool Applications.



PRECIOUS WATER NEEDS TO BE MANAGED IN AN ECONOMICAL AND AN ECOLOGICAL WAY, NOW AND FOR FUTURE GENERATIONS. TIME FLOW RANGE IS PART OF POOL SHOWER.COM.AU COMMITMENT TO PROVIDING PRACTICAL SOLUTIONS, SO WE CAN ALL MAKE A DIFFERENCE.
WATER AND ENERGY SAVINGS: Water wastage can account for a large percentage of consumption. Pool Shower.com.au time flow tapware features automatic shut-off which helps with minimising water wastage whilst still delivering a practical and comfortable service to you. Predetermined flow rate minimises excessive water usage and automatic shut-off ensures the tap is turned off after 15sec of use.
Bondi Push Button 316 Stainless Steel Commercial Grade Outdoor Shower with Dual Push Button Controls is perfect for Public or Private Use.

Bondi's durable design combines with water-efficient time flow technology for automatic shut-off after 15sec.
Suitable for Public Beaches, Swimming Pools, Surf Life Saving Clubs, Resorts, Sports Centres, Holiday Apartments, Council, Parks & More


316 Marine Grade brushed stainless steel

2 x High-End Brass-Chrome commercial-grade ON / OFF pushbuttons - with a 15 second time flow control.

360 Degrees Rotatable Foot Water Spout

In-built Rainfall showerhead

Max Water Flow Pressure:120 psi / Restricted to 80 psi 8.5L (liters per minute) As per the WELLS Regulations ( Adjustable)

Stainless Steel 1/2" Flexi-hose water connector.

Stronger 4mm thick base, welded and screwed to the shower panel

Freestanding or Wall-Mounted Installation Options (part of the kit)

Fully Plumbed In shower system for Cold Water Only

10 Years Warranty On Stainless Steel Panel & 12 Months on Parts
WHY CHOOSE 316 STAINLESS STEEL SHOWERS? The answer is simple. 316 Stainless Steel is the ONLY Stainless Steel that contains Molybdenum, which makes it Repel Salinity and Corrosion, making it a perfect fit for Outdoor, Beach, and Swimming Pool Applications.
DIMENSIONS:
Height: 82.7"/ 210cm

Width: 10cm/ 3.9"

Depth: 8cm/3.15"


Base: 7.9" x 7.9"/20cm x 20cm
More Information
Product Name
Bondi Push Button 316 Marine Grade WATERMARK REGISTERED Stainless Steel Outdoor Indoor /Pool Shower
Finish
316 Marine Grade Silver Stainless Steel
Total Weight
33 Pounds (15kg)
Shipping Weight
33 Pounds (15kg)
Length
Boxed: 85", Unboxed: 83"
Features
HEIGHT: 83"/210CM, WIDTH: 3.9"/10CM, DEPTH: 2.8"/7CM, BASE: 7.9"/20CM X 7.9"/20CM

-Non-Corrosive Marine Grade 316 Stainless Steel
-Complete Fully Plumbed In System for Cold Water Only
-10 years warranty on shower frame and 12 months warranty on all parts
-Protection of vital parts with top and back covers
-2 x 15sec Timed Push Buttons for Showerhead & Foot Spout
-In-built rainfall showerhead
-Freestanding and wall mounting options
-360 Degrees Rotatable Foot Water Spout
- Max Water Flow Pressure: 120 psi / Restricted to 80 psi 8.5L (liters per minute) As per the WELLS Regulations ( Adjustable)
-Standard 1/2" inlet connectors
-Anti-clogging Shower Jets
-Pre-assembled & pre-water tested
General Warranty Description:
All of Pool Showers Products come with a manufacturer warranty for your Peace of Mind.
For Terms & Conditions, please see below:
-Stainless Steel Frame is covered under the manufacturer's warranty for 10 Years from the date of purchase (subject to no evidence of the use of corrosive or abrasive cleaners)
-All Components are covered under the manufacturer's warranty for 12 months from the date of purchase
How to Claim:
In the unlikely event you need to make a warranty claim, please follow the following procedures:
For all exchanges and claims: please remember to include ALL of the following information to enable us to process your query without delay:
- The full name of the person who originally ordered the product
- Best contact number
-Invoice number
- All associated tracking numbers
-A detailed description of the reason for exchange or the details of the claim
-Photos of the issue with the product
Installation Disclaimer:
This warranty specifically does not obligate Pool Showers in any way regarding labor performed during installation. In the event that any issues/damage to the shower unit occurs due to incorrect installation, Pool Showers will not be held responsible.

Delivery Fees During Claim:
Please note, delivery fees are not covered by warranty. Warranty applies to the manufacturing fault of the product only. The buyer will be responsible for all freight/delivery charges if the replacement of the faulty product/components is required.
Incorrect Product

In the unlikely event of you receiving an incorrect product, please contact us within 48 hours of receipt of the product for replacement. Verification will be required which may or may not include requests for photographic support. Please do not throw out or destroy the box the product came in as it will need to be re-packaged so it can be returned safely back to the warehouse.

Unauthorized Returns/Refused Shipments

Refused shipments are considered unauthorized returns and are subject to a 30% restocking fee. Freight charges are non-refundable.

Damage in Transit

The customer, or customer's agent, must be present at the time of delivery to carefully inspect all packages and items for damage or missing materials. If there are missing items or damage it must be clearly noted, at the time of the delivery, by the customer on the original consignment note. Immediately contact Pool Showers and send copies of the consignment note. At discretion and upon acceptance of the claim by the carrier, Pool Showers will send a replacement item(s) or refund the damages.
All consignments are sent out and signed for in good order and condition. We do understand that the receiver/customers cannot always inspect all goods prior to signing for them. However, we do need you to report any damages to us within 24 hours of receipt. This way all parties are protected by Insurance and we all can avoid any embarrassing and disappointing situations. Otherwise, all damages reported after this period of time will not be covered by Insurance at all.
We take issues with damages very seriously and are always focusing on ways to ensure they do not happen. We do this through training of dock loading staff and also by continually looking at our systems and how we can improve what we do.
The last thing we want is to have a disappointed customer. We want to ensure we provide you with the best possible service we can with the resources we have available so these bad situations can be avoided, and where they do occur, that it's a painless process to resolve.
Assuming that the goods are subject to an appropriate domestic/household policy of insurance taken out by you our customers as part of your home and property insurance, we respectfully suggest that you promptly lodge a claim with your insurer.
Please be assured that we greatly value your custom and of our ongoing commitment to consistently and efficiently satisfying your future needs.
Here you will find many answers to a lot of Frequently Asked Questions regarding our products and services.
Please click on the question below that matches your inquiry and the answer will be displayed.
If you can not find the answer to your question, please submit your question
to us through the contact us page and we will be more than happy to assist.
PLEASE NOTE!!
AS MUCH AS THESE ARE FULLY PLUMBED IN SHOWER PANEL SYSTEMS,
WE STRONGLY SUGGEST USING A LICENCED PLUMBER FOR YOUR SHOWER PANEL INSTALLATION.
1. Q: How do I install the SHOWER PANEL BY WALL-MOUNTED OPTION?
This method is to be used if you would like to Wall Mount this unit.
Please note, the Base Plate will Not be required for this method of installation. ( If it came with one )
2. Q: How do I install the SHOWER PANEL BY FREESTANDING OPTION?
This method is to be used if you would like to install this unit as a
Freestanding Shower using the base plate (Not Wall Mounted).
3. Q: Can I pick up the shower?
4.Q: Where are the showers dispatched from?
5. Q: How long before I receive my product after placing an order?
6.Q: What is your warranty and return policy on shower panels?
7. Q: What are your showers made from?
8.Q. Is your Stainless Steel Brushed or Not?
9. Q. Do I need to purchase any extra components or fittings in order to be able to install the shower?
10. Q. Can I physically view the products before I purchase them?
11.Q. What is the warranty?
12.Q. How do I care for my shower?
13. Q. Do I need a plumber to install it?
14. Q. Where do I get replacement parts if I ever need them?
15. Q. Will your Black colour outdoor showers fade?
16. What is the thickness of your Stainless Steel?